De-escalation Series
Wednesday, January 25, 2023
,
2:00 PM
-
4:00 PM EST
Category: Events
---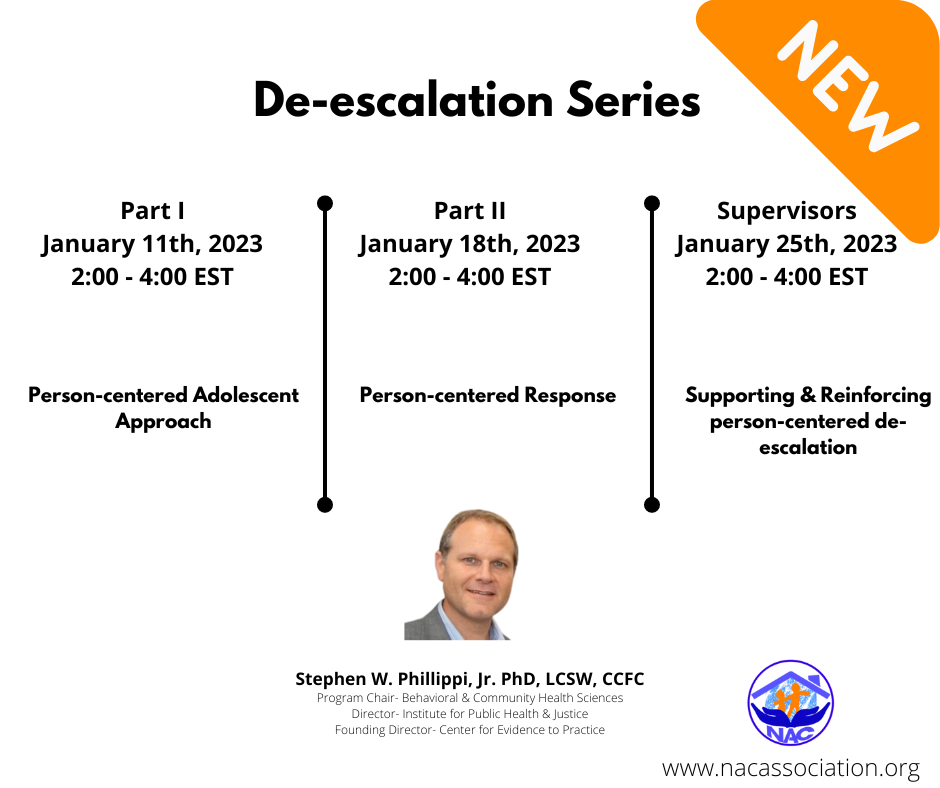 Part I 
Learn how and why approaching adolescents can be very different from adult de-escalation approaches. Hint—it has a great deal to do with our brains. Best of all, stop chasing behavior and get to a place of real problem solving with adolescents.

Part II
Experience and practice looking beyond behavior. Learn skills to help people regulate, calm, connect, and collaborate to get to more effective change. It's a skillful world. The more skills we have, and the youth we work with learn, the better all will do.

Part III
Training is not management or supervision; however, it is a great tool of effective supervisors. Explore ideas to build and reinforce key elements of effective de-escalation approaches as your staff uses them.
   Member Cost  | Non Member Cost
                    Part I and II: $65.00      |     $95.00
Part I, II, and Supervisor: $90.00    |     $120.00
  Supervisor Only: $30.00   |     $60.00
Can't attend the training on a specific day or time?  No problem!  When registering, select "I am unable attend one or more of the training days" and we will make sure to send you a link to attend as your time allows within a one-month timeframe.
---