988: The New 911 for Behavioral Health Crisis and Ways Assessment Centers Can Partner
Wednesday, March 23, 2022
,
2:00 PM
-
3:00 PM CDT
Category: Events
---
988: The New 911 for Behavioral Health Crisis and Ways Assessment Centers Can Partner
The Federal Communications Commission (FCC) recently adopted rules to establish 988 as the new, nationwide, 3-digit phone number for Americans in crisis to connect with behavioral health crisis counselors. Starting July 16, 2022, phone service providers will direct all 988 calls to the existing National Suicide Prevention Lifeline.   
988 will be a mental health crisis number, and calls will be handled by National Suicide Prevention Lifeline counselors. These counselors are highly trained to assist people in emotional distress or suicidal crisis. In fact, based on data provided by Lifeline call centers, approximately 98% of answered Lifeline calls do not require an emergency response.Of the 2% of the calls that do require emergency response, over 60% of those calls are ones where the caller agrees that emergency services are needed and collaborates with the Lifeline counselor to receive those services.
For those 98% of calls that are deescalated, community-based, prevention-focused Assessment Centers have an opportunity for partnership in local 988 implementation. Lifeline operators will be responsible for connecting callers to community resources to help maintain support and prevent future calls. For youth and families experiencing behavioral health crisis, Assessment Centers could serve as a natural referral to Lifeline staff and thus a partner in implementation.
Members: Free
Nonmembers: $25
About the Trainer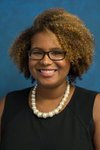 Laura Evans currently serves as the Director for National and State Policy for Vibrant Emotional Health, administrators of the National Suicide Prevention Lifeline and the Disaster Distress Helpline. In this role, she oversees a portfolio that includes many facets of federal and state healthcare policy, including suicide prevention, appropriations, Medicaid and Medicare, and 988 implementation. With over 10 years of experience in health policy and government relations, Laura is proud to have begun her career in the Ohio General Assembly. 
---